As the world continues to grow rapidly into a global village, it has become less and less common to find business owners who do not embrace the worldwide exposure a website gives to a business. However, there are still those who are yet to understand how invaluable having an online presence is to business growth.
It doesn't matter what nature of business you're into, a web presence is crucial to scaling it. From product selling businesses like bakeries, fast food restaurant, clothing sales, to services rendering business such as hair salon, painting, or more professional ones like law firms, construction companies etc., every business requires an online presence.
Though there are several reasons why your offline business needs an online presence, here are the top 5.
1. &nbsp&nbsp&nbspIncreases Accessibility
The Internet never sleeps, your website functions as an always-on, always-ready portal via which consumers can get relevant information about your products and services. It's an effortless way for visitors to browse through prices, service hours and compare all these factors with your competition, at their convenience.
A website also gives your business a virtual 24-hour showroom. With the ability to integrate online ordering, visitors can choose to order, purchase or make enquiry about your products or services directly on your website. This helps in increasing sales, as products can be purchased at any time – day or night.
2. &nbsp&nbsp&nbspBring Your Business to a Larger Audience
With a website, you can reach your prospects anywhere they are in the world. The internet is global. There's no limit to the amount of audience you can reach. Prospects can easily find your website from all over the globe, allowing you to expand your audience from your immediate locality to the entire world.
A correctly built website with a robust Search Engine Optimization (SEO) strategy, can be appealing to both local and foreign prospects. Consequently, your website can easily draw people from all over the world.
3. &nbsp&nbsp&nbspConnect and Build Relationship with Prospects and Clients
A good way to establish and boost your business reputation is by communicating, getting reviews and comments from clients and prospects. Having a website, blog, and/or social media accounts makes this possible.
Your online presence helps your clients trust and have confidence in you. You'll be able to respond to their queries, give relevant insights and information on specific products or issues. With this sort of communication in place, clients will be willing to give positive reviews about your business. Even when you do get poor reviews, you'll be able to directly connect with the reviewer and improve on the areas that are lacking.
4. &nbsp&nbsp&nbspStart-up Cost is Very Low
You don't need a massive investment to start a business online. You can run an online business smoothly without any sort of buildings, vehicles or staff. All that is needed is an online store, from where clients can buy your products or services. Even with an existing physical location, an online presence simply add another source of customers.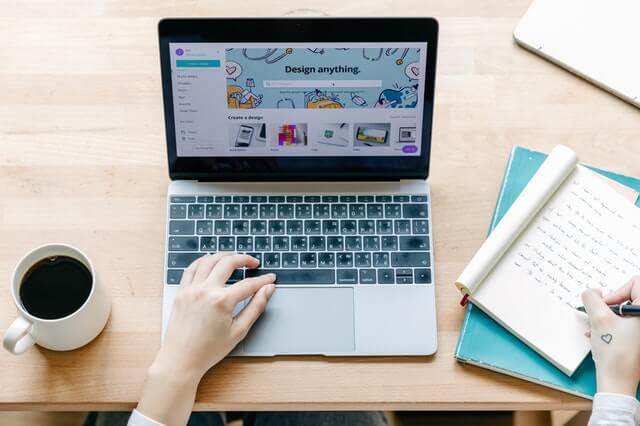 With as low as $300, you can host and build a professional brochure website or blog by yourself. There are free no-code tools available for use. Look up the Elementor page builder for WordPress
5. &nbsp&nbsp&nbspMarket Your Brand and Improve Company Image
If you want prospective clients to begin to take you seriously, then you have to consider building a website, blog, or creating a certain level of online presence via social media platforms.

Your prospects and clients expect you to have an online presence. Not being active in the online marketing space means clients won't take you seriously and you're very likely to lose them to your competitors.
It's possible your business is already doing well without a website or blog, however, there are much more prospects out there and the internet is a powerful tool to reach them. Consider building an online presence today and see your business grow quickly beyond its current state. The plus side to this is, you can easily automate many of the processes or outsource at a very low cost.