Traffic is the driving force of any business. People need to see what you're selling or the service(s) you render before they can even think of patronizing you.
Getting people to notice your goods and services is just one side of the coin. The other side, which is even more important, is convincing them to patronize you. In other words, turning the prospects into paying clients. How best can you get them to convert? The use of landing pages!
Unfortunately, many digital marketers do not effectively utilize the functions of landing pages. "44% of clicks for B2B companies are directed to the business' homepage, not a special landing page", according to MarketingSherpa's Landing Page Handbook (2nd edition).
A Landing page is a stand-alone web page that is built to serve just one purpose. This purpose could be any but not more than one of – Getting visitors to:
The end goal of all these actions is to convert formerly cold traffic into leads and finally into paying clients. Landing page visitors can be gotten through Facebook ads, Google ads, broadcast messages etc. A sort of exchange of values occurs on the landing page whereby the prospects are offered valuable pieces of information, deals, or products for their personal information.
There two main forms of landing pages and they are explained below;
1. Click-through landing pages
This type of landing page acts as a middle man between your advert and the page which carries the action you want them to take.
It is a type of landing page that is often used on e-commerce websites and mostly leads to a shopping cart. It usually contains a little explanation about the action to be taken and a large unmistakable CTA (call to action) button that leads to wherever the website owner wants.
2. Lead generation landing pages
Also known as lead capture pages, the main aim of these types of landing pages is to collect the information of visitors (prospective customers). One outstanding characteristic of lead generation pages is that there is usually an exchange between the marketer and the prospect.
The marketer usually offers freebies like EBooks, valuable information, products, etc. in exchange for the personal information of the prospect. Some of the information to be provided might include names, emails, age, marital status, occupation etc. This information helps the marketer to better understand his target market to improve or adjust his marketing and ad strategies.
There are also other types of landing pages which include, squeeze pages, sales pages, splash pages and more, but the two explained above are the main types.
5 Reasons You Need a Landing Page
1)  Easily Generate Leads: Landing pages are very critical in improving lead generation efforts. The major objective of a website is to attract new visitors to your business and get them converted into leads. This is what a landing page does for you. It provides a very simple way to generate leads, place them in a qualification process and then move them through a sales channel and into paying clients.
2)  Collect Demographic Information About Your Prospects:  Demographic information gives you valuable data you need to understand your new leads and easily segment and nurture them more effectively. This way you can better target their desires, needs, and pain points. Making it easy for your sales team to have a more valuable conversation with the prospects.
3)  Give Your Offers a Place to Live: Do you have an offer your prospects could be interested in? Landing pages provide the best place to put them. So, the idea is to ask for contact information in exchange for something valuable like an offer, a free document or tool. Your landing page serves as the collection and distribution tool.
4)  Understand Which Prospects Are More Engaged: Landing pages helps you track data and analyze data to better understand which prospects are more engaged with your business. This can help in improving your sales process, as it provides a platform to collect valuable intelligence on your leads' behaviors and activities on your website.
5)  Remove distractions and friction: Sending your visitors to your website's homepage could lead them into an untargeted variety of actions or even get them distracted. This is why a landing page is important, as it inspires a very specific action from your visitors.
Components of a Landing Page
There are different ways of creating effective landing pages. These can depend on the type of marketing campaign, niche, products and services to be offered, etc. You can find valuable information on how to optimize landing pages for conversion here. The key components that must be found on every landing page incudes:
Headlines: The headline of a landing page is one of the first things a visitor will notice so it has to be eye-catching. A good landing page headline should give a visitor more reason to stay at the landing page and ultimately take the desired action. Some landing pages also contain sub headlines that help to further explain the headlines.


Copy and description: You need to describe in clear terms the action you want your prospect to take and also the benefits they'll get when they take that particular action. Your copy needs to be clear and easily understandable and at the end, the visitor should already understand what action you're asking him to take. Great copy equals increased conversions.


Call to action (CTA): this is the main reason why you're driving traffic to the landing page in the first place. The CTA should be easy to spot and simple to understand. Examples of CTA includes, Lead generation forms, "buy now" buttons, "subscribe now" buttons, etc.


Social proofs: Normally, when we're not sure of what to do in some situations, we turn to others who have experienced such before. People will decide if they have seen others make that same decision before. The principle of social proof as coined by Robert Cialdini explains that people copy the behavior of others in certain situations. One of the ways to add social proof to a landing page is through testimonials. Testimonials show that real people have used your product and that it works.
Difference Between a Landing Page and a Homepage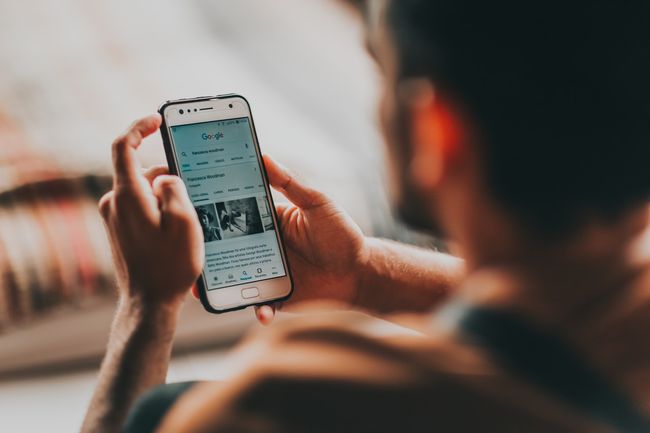 The homepage is the first or the main page of a website. It serves as a guide to help visitors navigate through a website and easily assess pages with important information that they need.
While the landing page is built to cater to traffic from a particular marketing campaign, the homepage caters to any and everyone who visits the website from casual information seekers to even those who just happen to stumble upon it. The landing page is more specific and intentional. It takes the prospect by the hand and leads him to take an action while the homepage helps for easy navigation.
Now you know how crucial landing pages are to growing your business. Why not build a landing page today and get your leads converted into paying clients?